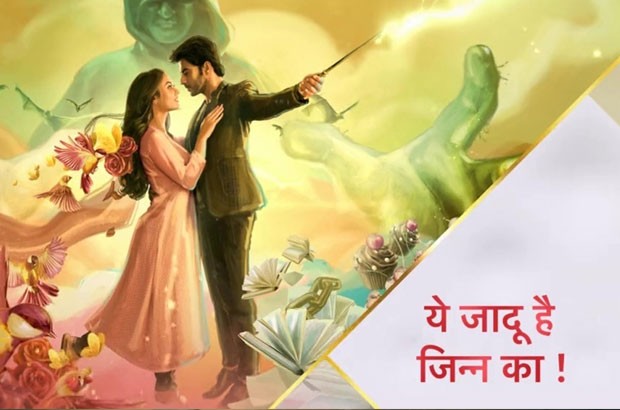 Yeh Jaadu Hai Jinn Ka
Yehh Jadu Hai Jinn Ka! (This Magic Is Of The Jinn!) is an Indian fantasy drama television series that premiered on 14 October 2019 on Star Plus and streams on Hotstar. Produced by Gul Khan and Karishma Jain, it stars Vikram Singh Chauhan and Aditi Sharma.
Aman Junaid Khan and Roshni Ahmad are individuals who are poles apart but their lives are connected in the most extraordinary way; through fate and magic.
Aman is a Nawab, possessed by a Jinn, while Roshni is a Tawaif with the heart of an angel. Parveen is ill due to the Jinn's magic and can be protected only if Aman marries an Ayaana; a woman with the heart of an angel. Salma pretends to be sick, forcing Roshni to marry Aman for money. Aman misunderstands Roshni to be a gold digger. He starts detesting her and gives her a cheque in exchange of marrying him. Aman and Roshni get married.
Roshni feels a connection with Aman but is hurt by his indifferent behaviour. Kabir Junaid Khan makes his entry. Roshni dies while saving Aman from Kabir. Aman realises his feelings for Roshni and is left heartbroken. ...