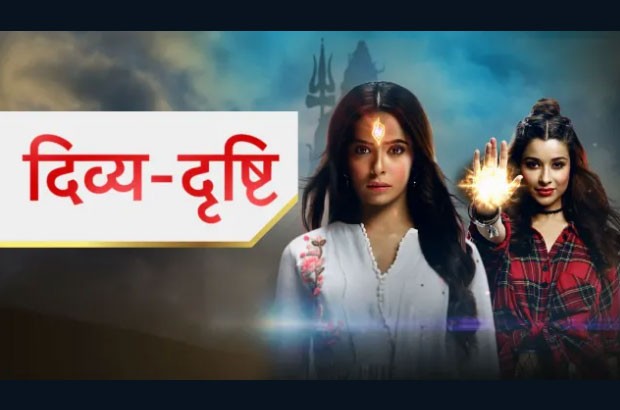 Divya Drishti
Divya Drishti is an Indian supernatural drama television series which premiered on 23 February 2019 on Star Plus aired during weekends and ended on 23 February 2020.
Produced under Fireworks Productions, it stars Sana Sayyad, Nyra Banerjee, Sangita Ghosh, Adhvik Mahajan and Mishkat Varma.
Divya and Drishti are sisters separated at a young age. Gifted with superpowers, Drishti has the ability to see the future while Divya has the power to change it. But their parents Vidya and Sarthak are worried as Shachini, an evil witch is hunting them in greed of using their powers. They manage to save Divya and Drishti but end up sacrificing themselves. The sisters run away but ultimately get separated and adopted by different families.